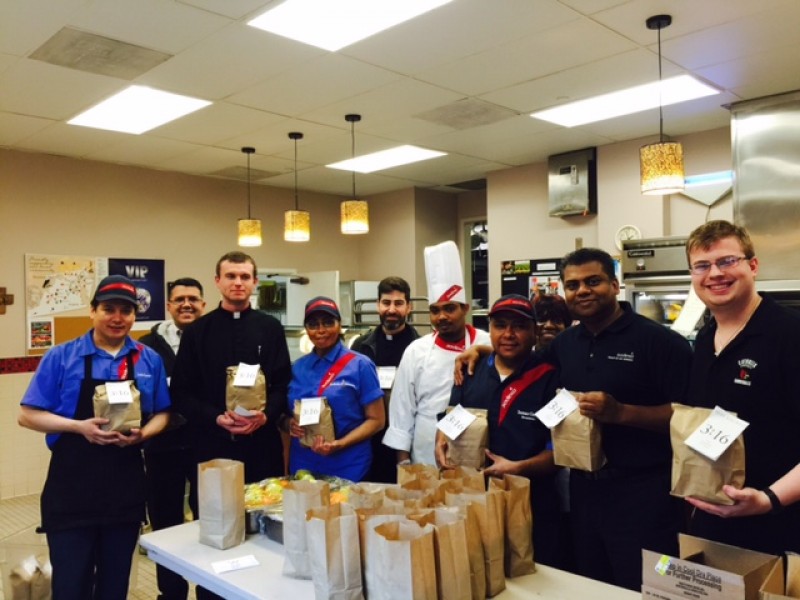 For the seminarian community at Theological College, one day each month is set aside for the purpose of fasting. Through an initiative by the school's Social Justice Committee, in cooperation with dining services partner Sodexo, these missed meals are now donated to the needy.
The food donation program is aligned with Sodexo's Stop Hunger commitment and the Social Justice Committee's dedication to service for the poor.
Together, seminarians and Sodexo staff are preparing and distributing box lunches to area shelters and the homeless.
"We are currently working with the Catholic charities Homeless shelter in Washington D.C.," said Sunder Michael, general manager of Sodexo Campus Services at Theological College. "According to the program manager at the shelter, they need to feed nearly 400 homeless each evening. They depend on food donations or are forced portion out what they have."
Father Phillip Brown of Theological College is passionate about reaching the less fortunate in the DC community and has given his blessings for this initiative.